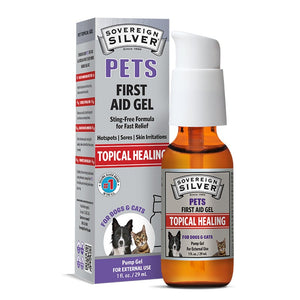 Stop the scratch and soothe the sting. Our First Aid Gel is a natural and sting-free formula that relieves all sorts of common pet skin irritations, including hotspots, scaling, sores, cuts, bug bites, paw burn and so much more.
Silver has been used for over 2,400 years to promote health. It's part of the natural world around us, and even part of an animal's diet as a trace mineral found in whole grains, water, mushrooms and mammalian milk. Since 1999, families have relied on Bio-Active Silver Hydrosol for powerful immune support, and now the #1 selling silver brand is available for PETS. 
* These statements have not been evaluated by the FDA. This product is not intended to diagnose, treat, cure, or prevent any disease.