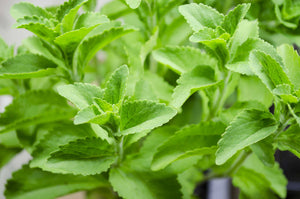 BioComplete™ Stevia Leaf Powder
Stevia rebaudiana 
Organic Stevia leaf is known to be calorie free and even more for its wonderful taste. Its' leaves have been used for years by ancient tribes for its healthful benefits and many use it as a natural sweetener. Now cultivated in tropical regions worldwide, the Stevia leaf makes a great addition to tea blends, herbal formulas, and culinary creations.
This information has not been evaluated by the Food and Drug Administration. It is not intended to diagnose, treat, cure, or prevent any disease. These food products may be beneficial for supporting optimal health.
For educational purposes only.

Capsules now available.