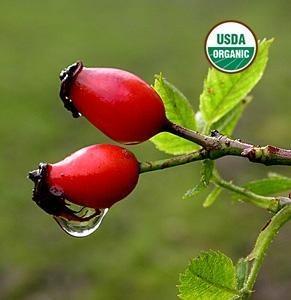 Rosehips look like berries, and are actually the "fruits" of the rose bush that are left behind after the bloom has died. They are usually red or orange, but may also be dark purple to black in some species.
When citrus products were scarce in Great Britain, during World War II, Rosehips were harvested there from the wild to make Rosehip syrup. it was noted by Roman scholar Pliny that 32 disorders responded positively with Rosehip preparations. Medieval herbals concoctions also contained many entries that tell of the restorative properties of this fruit.
Although safe for pets, it should not be used for pregnant females.
This information has not been evaluated by the Food and Drug Administration. It is not intended to diagnose, treat, cure, or prevent any disease. These food products may be beneficial for supporting optimal health.
For educational purposes only.

Capsules available upon request.