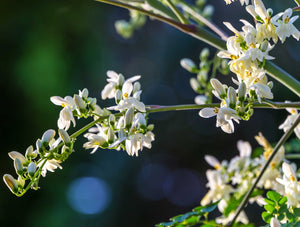 Also known as Moringa oleifera
Its taste was considered bitter and pungent; its energetics, heating; and its effect upon the dosha (Ayurvedic constitutional type) are balancing to Kapha (dosha ruled by earth and water) and Vata (dosha ruled by air and ether). The leaf is considered energetically bitter, pungent, and heating.
Moringa leaves have an extremely high nutrient value and when dried and powdered can be put in sauces or made as teas. Can be added to foods or diets as desired.
This information has not been evaluated by the Food and Drug Administration. It is not intended to diagnose, treat, cure, or prevent any disease. These food products may be beneficial for supporting optimal health.
For educational purposes only.

Capsules available upon request.