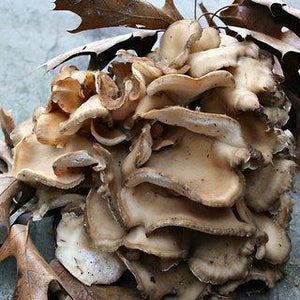 Also known as: Grifola Frondosa
The word Maitake is literally translated from Japanese as "Dancing mushroom," so named because in ancient times people who found Maitake could exchange it for its weight in silver, leading to their dancing in celebration.
These mushrooms contain the antioxidant properties of ergothioneine, a water-soluble amino acid.
This information has not been evaluated by the Food and Drug Administration. It is not intended to diagnose, treat, cure, or prevent any disease. These food products may be beneficial for supporting optimal health.
For educational purposes only.

Capsules available upon request.