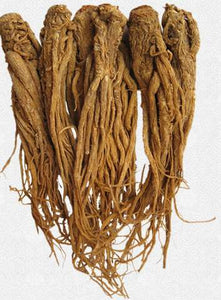 Angelica sinensis, Dong Gui, Chinese Angelica, and Dan Gui.
Butylidene phhtalide, ligustilide, n-butylidene-phthalide, sequiterpenes, carvacrol, dihyrophthalic anhydride, sucrose, B vitamins, beta-sitosterol.
Avoid when there is diarrhea with flatulence. Not to be used while pregnant, breast feeding, or if you are on blood thinning medications.
This information has not been evaluated by the Food and Drug Administration. It is not intended to diagnose, treat, cure, or prevent any disease. These food products may be beneficial for supporting optimal health.

For educational purposes only.

Capsules available upon request.