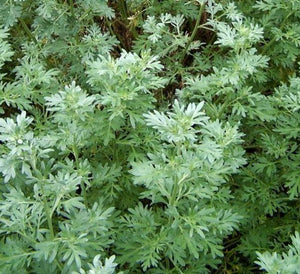 Also known as:
Artemisia absinthus, absinthe, absinthe wormwood, and old woman's weed.

Wormwood is found in disturbed soils worldwide. It has an aromatic, bitter taste used for brewing and distilling, including absinthe. As a powder, it's used in extracts and infusions. A proverb attests to its bitterness. It's also a companion plant for deterring pests and protecting pantries. A beloved ingredient in absinthe, it's also used in liqueurs and aperitifs. Its traditional European uses include digestive aid and wellness tonic. 

Precautions:
Wormwood contains constituents that may be toxic if ingested in large amounts and for extended periods of time. Not to be used while pregnant.


This information has not been evaluated by the Food and Drug Administration. It is not intended to diagnose, treat, cure, or prevent any disease. These food products may be beneficial for supporting optimal health.
For educational purposes only.